IUCN 2017
|
Programme
|
Registration Fees
|
Venue
|
Accommodation
|
Contact Us
|
Register Now!
|
See Direct Flights to Cebu!

Accommodation
In order to help with your planning, the following accommodation options are available:
Official Hotel: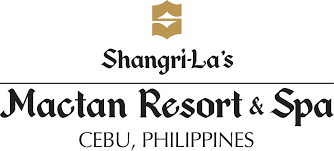 Shangri-la's Mactan Resort & Spa, Cebu, Philippines
The hotel rooms are available in different room and special price categories for the colloquium delegates and groups. Please click the link to access the hotel web booking engine. Group Code: IUC280517
Reserved rooms are only limited, we recommend booking early.
Alternatively, guests can make their bookings directly on the hotel's website using the Group Code:
1) Go to the Shangri-La website
2) Select the appropriate hotel and enter all the necessary stay requirements like check-in date, check-out date, and number of rooms, adults and children.
3) Under the "Special Rate" area, select "Group Code" and enter the Group Code.
4) Click the Check Availability button to continue.
5) If all the search criteria are correct and rooms are still available for the group, the group rate will be returned in the availability search result. Simply follow the on-screen instructions to complete the online booking.
Other hotels near Shangri-La's Mactan Resort and Spa: