E-mail

schooloflaw@uc.edu.ph

Contact us

(+63) 32 505 4978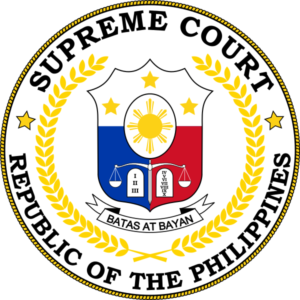 CJ Bersamin is Conferred Doctor of Laws, Honoris Causa Degree by UC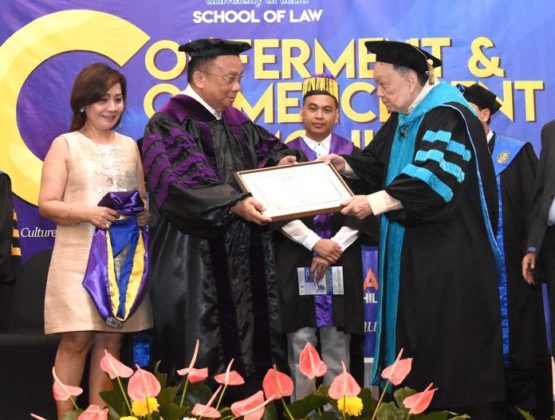 Chief Justice Lucas P. Bersamin is conferred the Doctor of Laws, Honoris Causa degree by the University of Cebu (UC) during the UC School of Law 2019 Conferment and Commencement Exercises on April 15, 2019 at the Waterfront Hotel, Cebu City.
UC President, Atty. Augusto W. Go (wearing blue and black robe), presented the honorary degree to the Chief Justice, assisted by Mrs. Aurora B. Bersamin. Chief Justice Bersamin, who has been a member of the Integrated Bar of the Philippines for 45 years, 32 of those years he devoted to service in the Judiciary, says that he will regard this conferment as "a great moment of his career in law and the academe". In his message, he considered the conferment of the Honoris Causa degree as the singular recognition of the long service [he] had rendered to our Country and our People as a private practitioner, humble trial and appellate judge, and now as the Chief Justice of the Philippines.
The Chief Justice additionally stated, "The conferment logically includes a bonus for me – I am thereby made an alumnus of this great institution of learning, the University of Cebu." (Photo and caption courtesy of the SC Public Information Office).