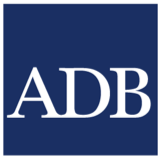 The Asian Development Bank is a financial institution that would be Asian in character and foster economic growth and cooperation in one of the poorest regions in the world.
ADB assists its members, and partners, by providing loans, technical assistance, grants, and equity investments to promote social and economic development.

The Konrad Adenauer Stiftung is a political foundation that is active nationwide. Its overseas offices serve more than 200 projects in over 120 countries worldwide. The headquarters are in Sankt Augustin near Bonn and Berlin, where it opened a new event house, the Academy, in 1998.
Konrad Adenauer and his principles are guidelines, mission and commitment for us. The foundation has been carrying the name of the first Federal Chancellor since 1964; it emerged from the "Society for Christian Democratic Education Work", founded in 1955.
National and international, we promote peace, freedom and justice through political education. The consolidation of democracy, the promotion of European integration, the intensification of transatlantic relations and development cooperation are our particular concerns.
As a think tank and consulting agency, we develop scientific foundations and current analyzes in a forward-looking way for political action. The Foundation's academy in Berlin is the forum for dialogue on future-relevant issues between politics, business, church, society and science.

Oceana is an international organization focused solely on oceans, dedicated to achieving measurable change by conducting specific, science-based policy campaigns with fixed deadlines and articulated goals.
In the Philippines, Oceana intends to support the government in its goal to promote national policies that protect the Philippines' vast marine resources. We will use the law to ensure that fish and fishers receive the protections they deserve. We will offer technical expertise to aid the government in its goal of establishing sustainable catch limits, reducing discards and protecting spawning habitat. We also plan to carry out scientific expeditions to educate the public about the importance of healthy oceans and the role they play in the economy of the Philippines by providing food and jobs. Ultimately, our goal is to work to ensure that the Philippines achieve sustainable fisheries and healthy oceans for the benefit of all Filipinos.